A note before you read this page
If our rates are outside your budget, don't let that stop us from working together. We can provide flat rate quotes to stay within your budget. 
My end goal is to see you up, running and as satisfied as possible!
This is our most popular option!
Service plans start as low as $20/month with special offers!
Email Support / Unattended Fixes:
FREE and Included!
Remote/Phone Support:
FREE ( up to one hour per month on select plans).
After the first hour. $81-106/hour
In Person Support: $106-162/hour
Example: First time purchase, One hour as low as $106 with the added benefit of year-round support! We'll work with you to get the service that fits your needs and budget.
Email/Remote/Phone Support: 126-162/hour
In Person Support: 190/hour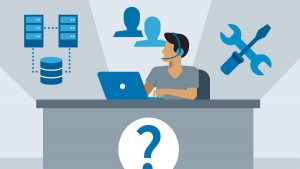 Want to see more detail on how you can save money on a support plan? Click here.
---
Mileage may be billed at up to 1.50/mile round trip to account for travel time. 
Any request support request that takes longer than 15 minutes will be billable, including consultation.
All in person visits are billable regardless of support plan.
Any prices we list may be prior to processing fees of up to 3.5%
Weekends, after hours, holidays and urgent requests may be billed at up to 2 times our standard in person rate. There may be a minimum of one hour billed. Billable per support request or ticket number.
SMS may be billable at $0.50/message we send if we request utilization of email due to regulations.
Non support plan clients will have a minimum of one hour billed for any phone call, email, appointment or related support communications. Billable per support request or ticket number.
Any tech or equipment we have have to hold longer than 10 days subject to a $2/day storage rate. Failure to pick up or schedule a delivery after 30 days and anything being stored will be forfeited. 
A biohazard fee will be assessed up to $600 should we be onsite with someone who is ill or sick.
Data Backup past the included amount on your plan is billable at up to $0.06/GB
The use of AI support is limited to support plan customers. Non-support plan customers who trigger our AI are subject to being billed for our Worry Free Consulting seen here.
You will not be billed for simple questions about our products or services.
For communication not directly related to asking about us, we will provide up to 15 minutes of consultation at no cost. 
Any advertised "initial consult" rates are for up to 20 mins.