Please Note: Videos in this article will not play if you are using Internet Explorer due to a lack of HTML 5 support. I recommend Google Chrome.
New versions of foxit have 2 toolbar modes, Classic and Ribbon. Ribbon it the one this training will be based on, however if you have an older version, [almost] everything referenced is still under the same menu, it might just look different. If you want to change to ribbon mode (which I find tons easier to use, see this video).
The commonly used menu items are:
Home (or on classic mode, this will contain items mixed with File and Edit)

OCR (for scanned documents, text is recognized so it can be edited)
Rotate Pages
Select Text (so you can highlight, copy, paste, etc.)
Hand Tool (required to be selected to fill in fillable forms)
Highlight
Typewriter (allows you to type in text, this is under Comment in Classic mode)
Edit Text (allows you to edit text)
Edit Object (edits anything in the document)

Convert (classic mode, this is under File, export to)

Allows you to convert PDFs to images and MS office files (the MS Office Conversion isn't always accurate)
Organize

Contains the tools to rearrange documents
Flatten Document (This removes all interactive features of a PDF, such as fillable fields and makes the document more compatible.)
Comment

Typewriter, again
Create Custom Signature Stamp (Create, to the right of Stamp) – Note: Don't confuse this with a digital signature, they're different.
Drawing Tools (useful for Whiting Out)
Also, remember you can always hit F1 in Foxit to get the user manual.
Training Videos included in this Article (Google Chrome Required):
Changing Toolbar Modes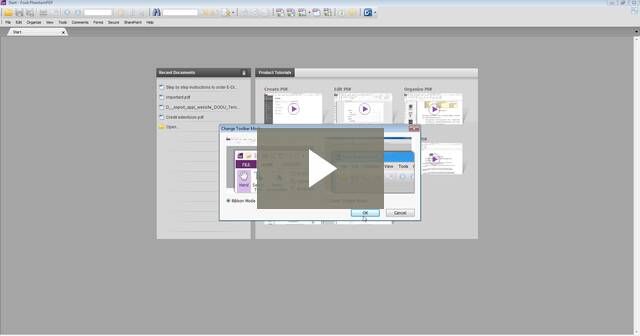 Whiting Out Fields and Flattening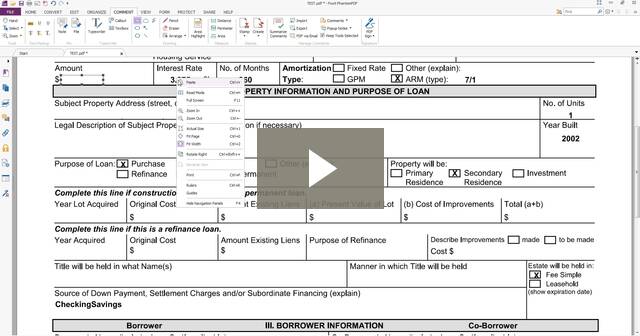 Creating Fillable Fields and a Digital Signature