When it comes to photo backup, sharing, and syncing. There are two giants in this realm. Apple and Google. I want to share some key differences between the two. 
I'll look at a few categories:
Overview

Pricing and Storage

Features

Organizing
Overview
Google Photos:
 
Google Photos is a web and mobile app based platform for backing up, sharing, and syncing photos. You can use any web browser to get to the service at https://photos.google.com, or you can use the Google Photos app for iOS and Android to get to it on your phone. The mobile apps are how you would back up photos from your phone to Google Photos.  Google's drive application can be used to back up computer photos (including those in the Mac Photo Library) to Google Photos. 
Google Photos on the Web:

Google Photos Mobile App:

Apple iCloud Photos:

Apple Photos is somewhat unique. While Google Photos' web interface and mobile applications are comprehensive, Apple's built-in applications for the Mac, the Photos app for iOS, and the iCloud app for Windows, which synchronizes photos to Windows devices, are all a little different.  The built-in version for Mac has the most functionality, along with the iOS app, the web interface is primarily for viewing, and the Windows application is primarily for syncing the files to Windows but doesn't have any specific application interface. The photos simply show up in an iCloud folder in Windows Explorer.  There is no iCloud photo app for Android.  
Apple Photos Application on Mac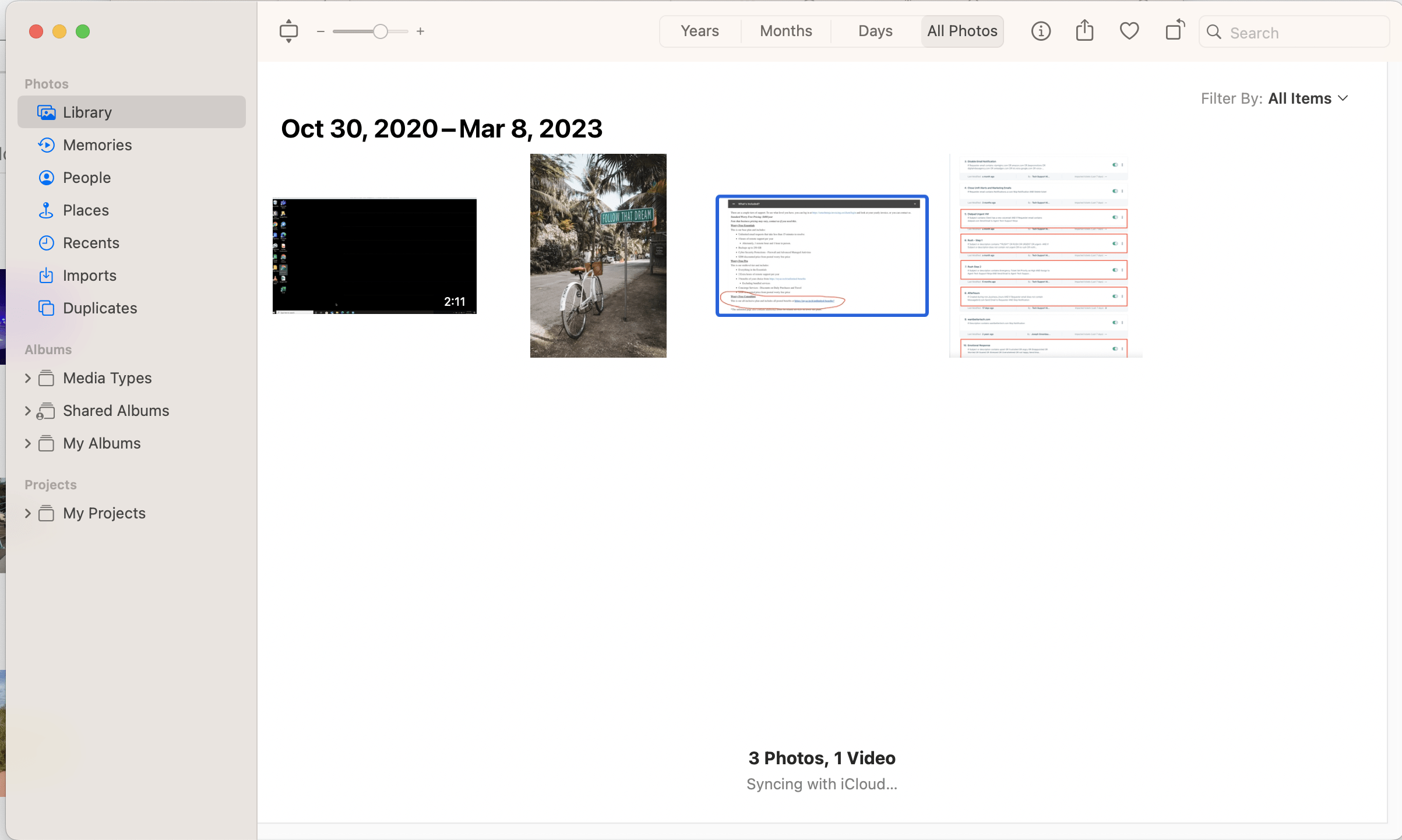 Apple Photos Web: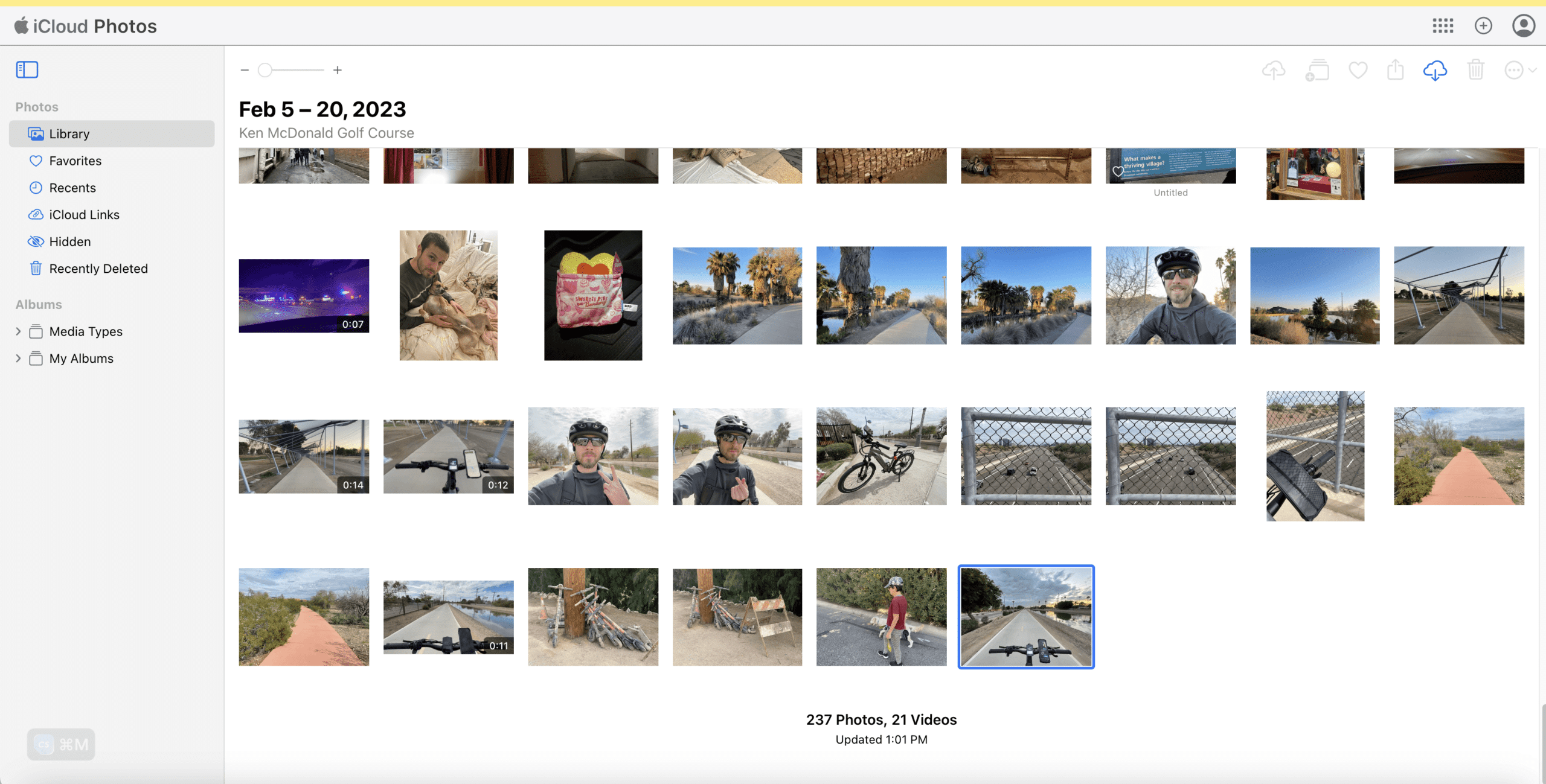 Apple Photos iOS App: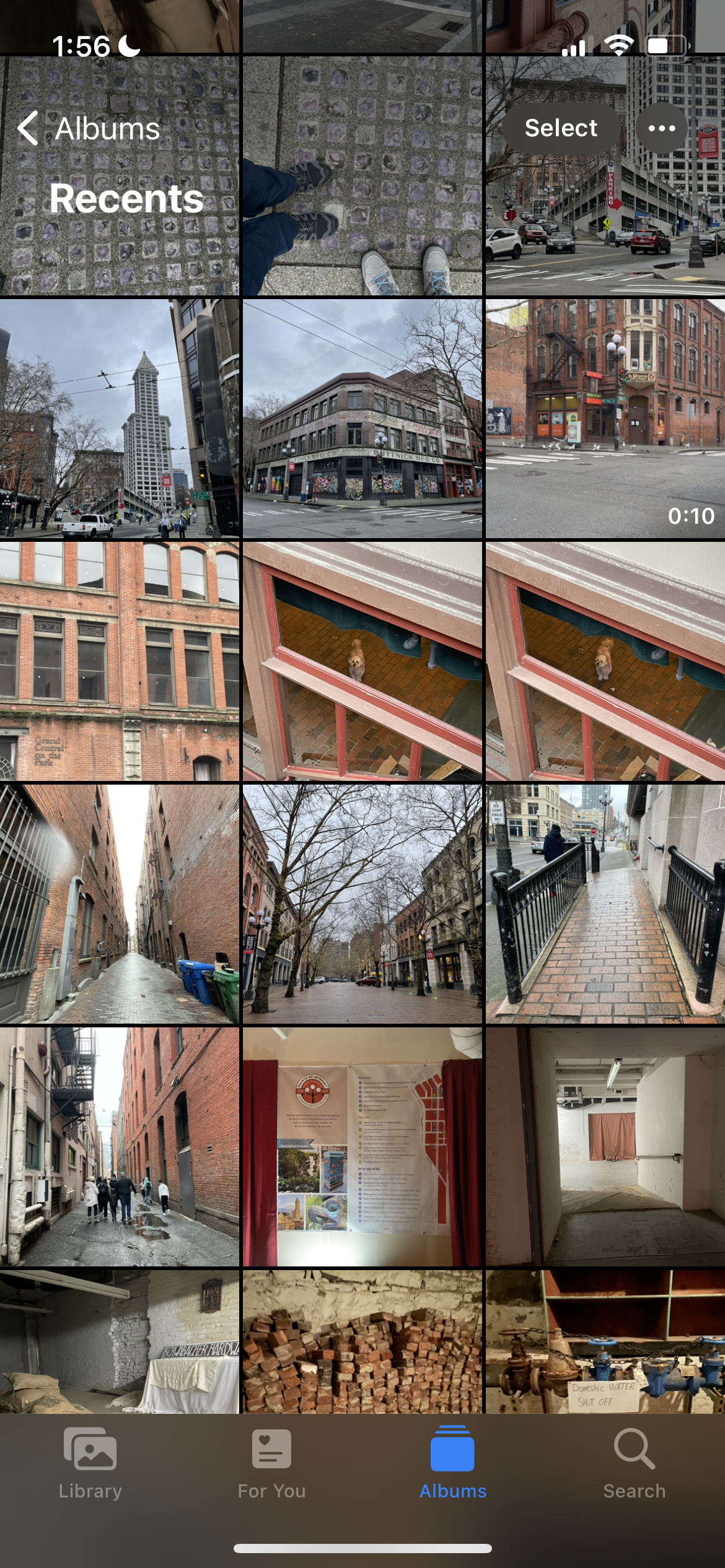 Pricing and Storage:
At present, both services have the same pricing for their primary paid tiers.
Apple Gives 5GB free

Google Gives 15GB Free

200 GB for $2.99/mo
2TB for $9.99/mo
Apple offers 50 GB for 99 cents per month, while Google One plans go up to 30TB per month.
Apple offers its VPN on all plans, while Google plans to offer it on all plans in the future, but at the moment they only offer it on their 2TB plan and above. I wouldn't consider their VPNs as comprehensive as something like NordVPN due to the lack of controls and anonymity.
Both companies' plans will add storage to your account as a whole to use for backups and cloud storage, not just photos. In Google's case, it will also expand your email storage if you use Gmail. 
Features
Google Photos
Since search is Google's main business, it should come as no surprise that it is one of their coolest features. Regardless of how you named the image, anything can be searched for in Google Photos. Trying to find a picture of a dog jumping? Search it and be amazed. Looking for that old photograph you took at Disney World of your child? Search for it. The AI can look at photos, faces, text, and other things and figure out what they are. I have used to locate photos based on the place, the subject, or what was in them.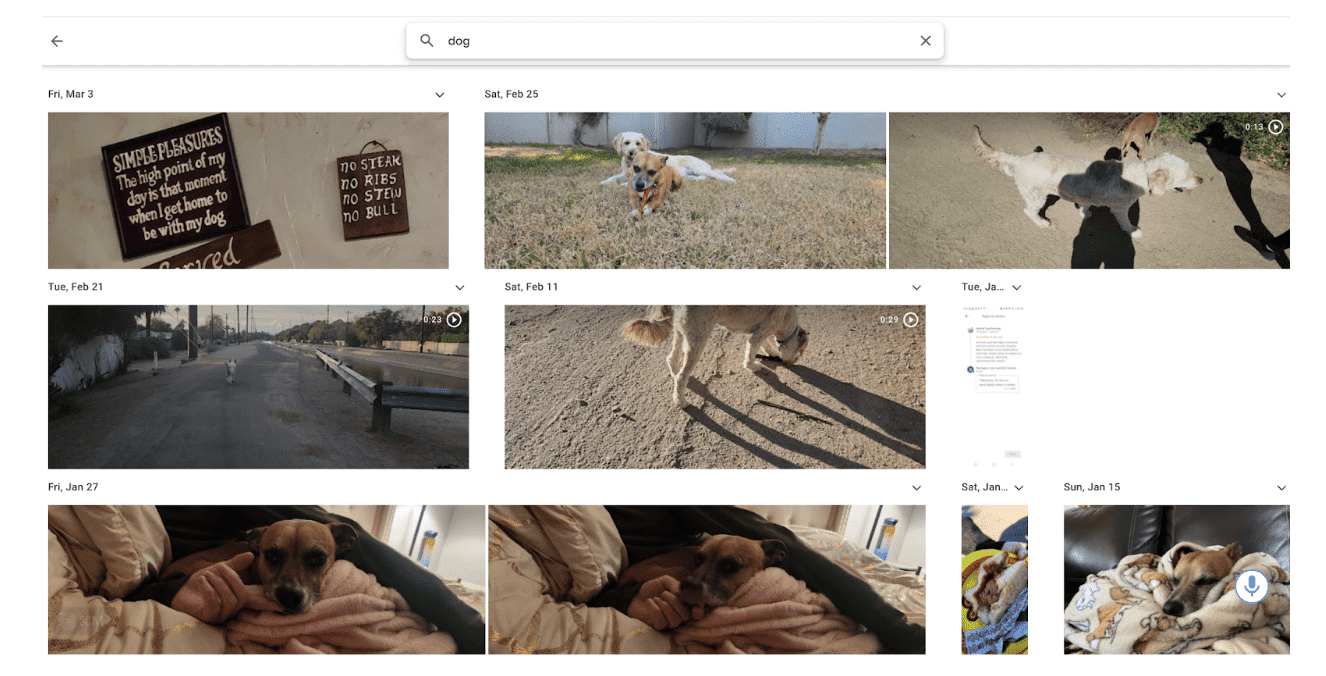 Another great feature set for those quick corrections is Google's embedded editor. There are many automatic filters available, as well as a more detailed adjustment option. Background objects can also be removed with their most recent update for paying customers.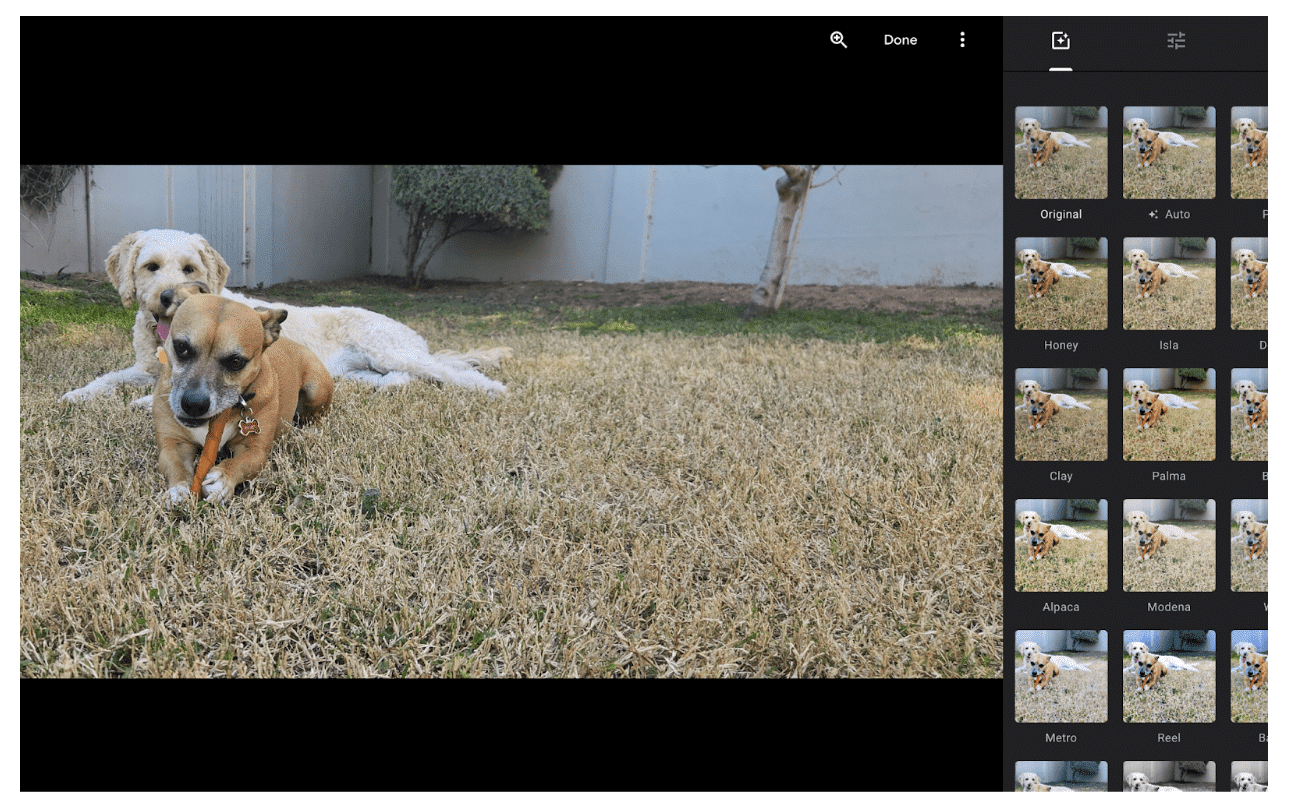 iCloud Photos
Apple has its own photo search function, and it worked well in the small batch I tested it on. Their editor is about on par with Google Photos as well. They get a bit more in depth with their editor, which has more settings, while Google's is a bit simpler.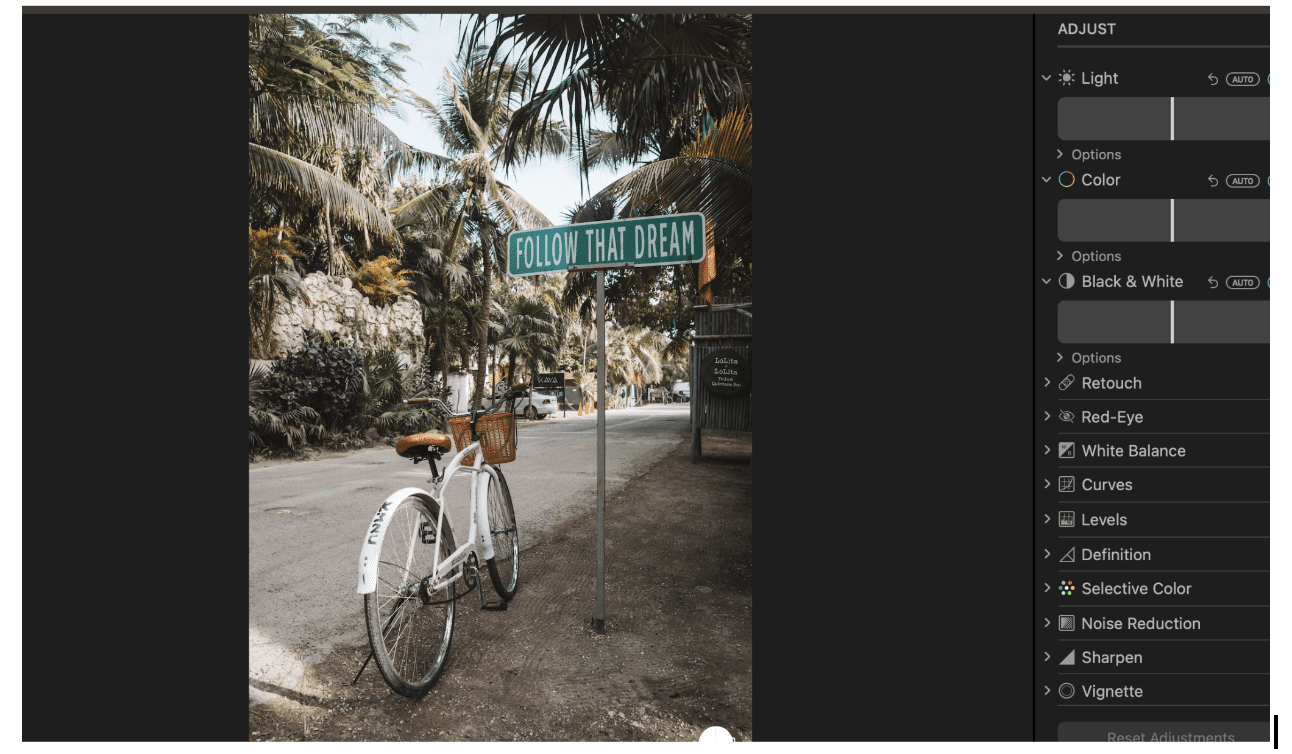 Organizing
When it comes to organization, both options have the ability to use albums if you so choose. They are both quite similar in this method. Both also allow you to create shared albums with other users. 
Conclusion and Which Should You Use?
Which to use is entirely a matter of personal preference. They are currently very comparable and have a lot of overlap. 
One significant difference is that Google does not have a sync function to sync down from Google Photos to your computer. They have an upload function to back up your photos, but the photos are ultimately stored in the cloud rather than on your computer. This means that if you need to upload a photo from Google Photos to another website, you must first download the photo from Google Photos and save it locally before uploading. 
Personally, I prefer Google Photos because it is not locked into the Apple ecosystem and I think the usage is easier. There are less moving parts and all aspects of Google Photos (mobile and computer) are the same. Apple seems to overcomplicate things by trying to simplify, but it usually backfires. I hear more questions and complication with Apple's ecosystem than Google's. 
For context, I am a Mac user with an Android phone as my primary phone.
If you're an Android user, you should definitely check out Google Photos. 
If you're an Apple user, I'd at the very least recommend it as a backup.